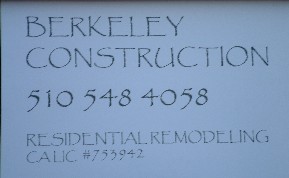 Isn't she lovely? And aren't our neighbors wonderful for putting up with this mess! (thank you!)
It took about a month to demolish and remove the foundation. Jack hammers to dig through our clay; a bob cat and 40 big dump trucks full of dirt and cement; a back hoe. We had a pretty good week of storms blow in at the beginning of November so the house was surrounded in plastic. The plastic helps minimize the dust as well.
Now for the laborious building process. Trenches are expertly dug by our General Contractor Dan Daigle. Using a back hoe, Dan digs out trenches for the exterior and interior walls. Imagine a little boy in a sand box - then magnify it by 100.
Wooden forms for the foundation are built. Rebar is bent through the forms to reinforce the concrete. The concrete will be poured the first week of December. Then walls will be built from the concrete up to our existing upper floors. Once the walls are built and the concrete is dry, the house will be set back down! They expect the house to sit on the new foundation by Christmas time!!
In the meantime Michael and I have a lot of decisions to make! We have windows to choose, concrete colors and textures to pick. There are so many choices, ways to prioritize and price points that we are dizzy with our options.
More pictures of the exterior - West side of the house The rear. Now all we need are clowns and elephants!
Dan and his back hoe Bob building forms Shane tying rebar The tallest part of the foundation
is about 4 1/2 feet on the uphill side
Trench for the load Form for exterior This pile of wood
bearing center wall East side wall will be our lower walls!
REBAR!
Over 150 tie downs were cast into the concrete. The tie downs serve to bolt the walls to the foundation.
Footing for the NE wall Tie downs suspended within
forms to be cast in place.